Emma Stock joins Team Agility World
We'd like to introduce Emma Stock and the lovely Athena and welcome them to Team Agility World. We are very excited to be working with another youngest within the Agility Community and we're looking forward to supporting them throughout the year.
I'll let Emma do the introductions...
My name is Emma and I'm 16. I began my agility journey in 2017 with my Cavapoo Athena and I've never looked back.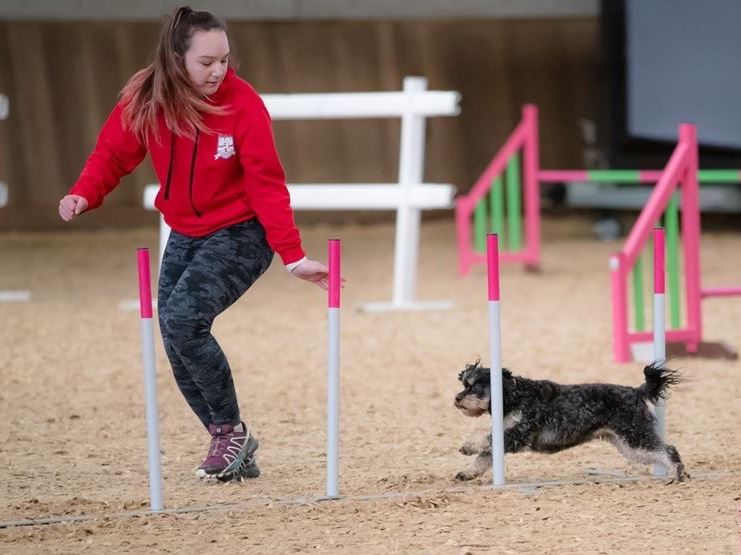 We started competing in 2018 and Athena is currently KC grade 6 and Champ in UKA.
We competed at Crufts last year coming 3rd in ABC, 1st in Graduate agility and overall winner in Graduate agility. Athena and I have qualified again for Crufts 2020 in 4 different classes including Agility Dog of the year.
We are training with YKC GB squad and recently won the junior win on spot for the WAO England team. This will be our first international competition and we are beyond excited.
I now have second dog, Apollo who's a very crazy Border Collie Poodle cross and I'm having a blast training him. He will start competing next year.