Agility World was established in 2004, has grown from strength to strength and has now become one of the leading suppliers in the dog agility market. We currently supply some of the top brands in the UK, both for your dog and you. We have also expanded our range of custom-made products, exclusive for Agility World and found nowhere else in Europe!
Please feel free to browse our shop, read our blog and view our Facebook page or visit our trade stand which can be found throughout the year at KC, UKA and unaffiliated dog agility shows. Why not check our social media posts for a complete list of shows and come and meet our friendly, knowledgeable team in 2023!
Should you need any help or guidance buying a product, please Contact Us.
Thank-you for visiting Agility World and we hope to see you at an event or two throughout the coming year.
Sam Clarke
Managing Director, Agility World
---
Our People - who we sponsor in 2023
We are really proud to be able to sponsor some fantastic agility professionals and some rising stars - find out more about them here.
Stacey Irwin-Burns - sponsored by Agility World since 2017
I started agility back in 2009 with my first dog Pixie. She was an incredible first dog who took me from Grade 1 to Grade 7. She is the reason I am hooked on the sport. My next competitive dog was Sam, who was trained and run by my mum until he reached grade 5 when I took over. Sam is a dog in a million and has made so many dreams of mine come true. He has won every UK final at least once, competed for our country on many occasions and won several medals (all of which are listed below). Then we have Rapid, he hasn't had the smoothest of agility journeys with major setbacks with injuries to his toes, but he has come back fighting fit and managed to win a medal for his country at his very first international this year. The newest addition to the team is Frenzy; she arrived from Austria in October and has certainly lived up to her name. She is a super cool little dog and I am very much looking forward to our journey together.
Below is a list of our biggest achievements to date:
Winner of the 2015 Small Olympia Stakes Final with Sam
UKA Masters Grand Final winner 2015 with Sam
Crufts British Open Winner 2016 with Sam
2017 IFCS World Championships Snooker Gold medallist with Sam
2017 IFCS World Championships Jumping Gold medallist with Sam
2017 IFCS World Championships Team Bronze medallist with Sam
2018 WAO World Agility Open Championships Overall Games Bronze medallist with Sam
2019 IFCS World Championships Jumping Gold medallist with Sam
2019 WAO World Agility Open Championships Overall Games Gold medallist with Sam
2022 IFCS World Championships Gamblers Bronze medallist with Rapid
Won 1 Championship ticket with Pixie, 4 Reserve Championship Tickets with Sam and 1 Reserve Championship ticket with Boo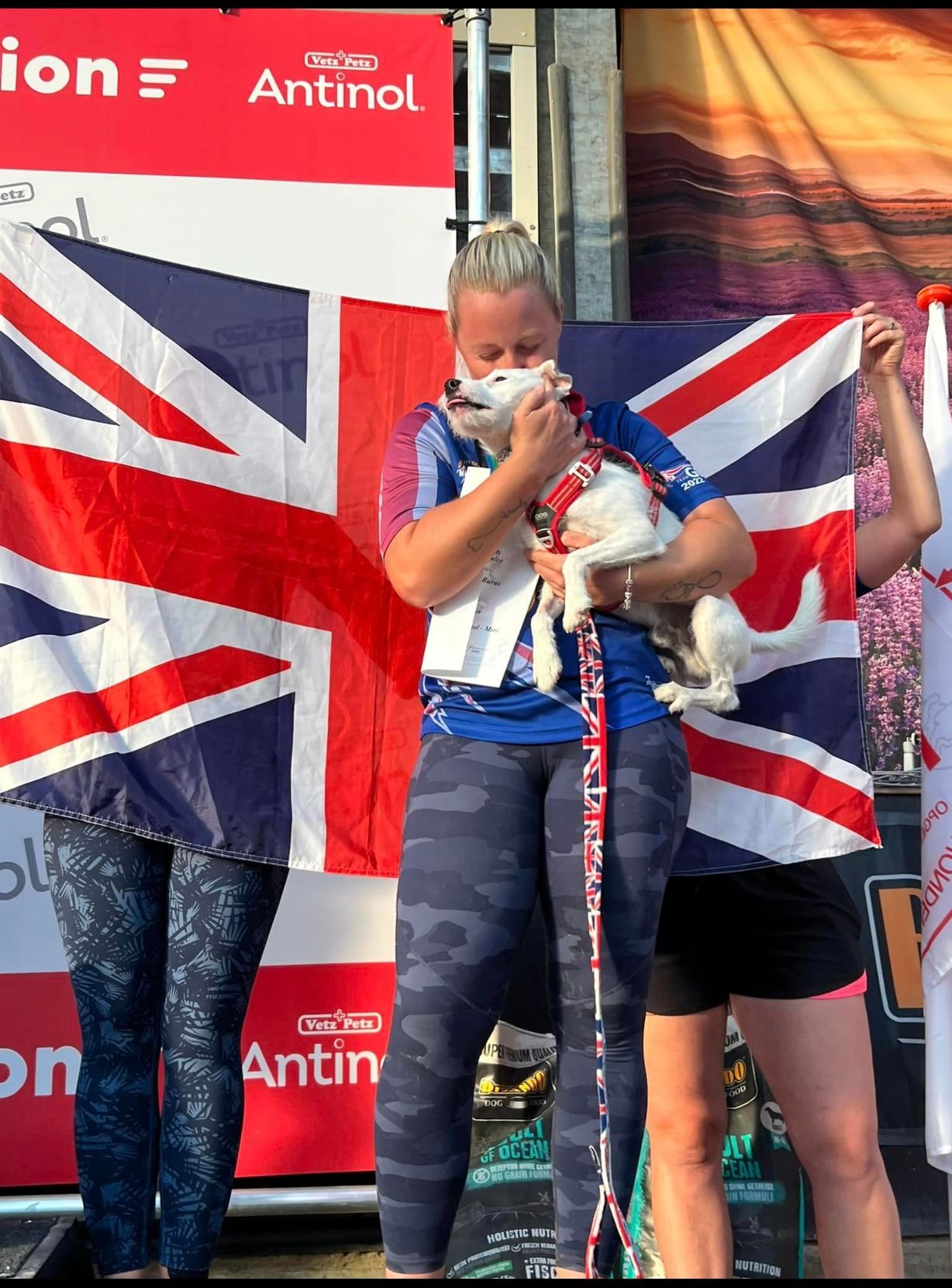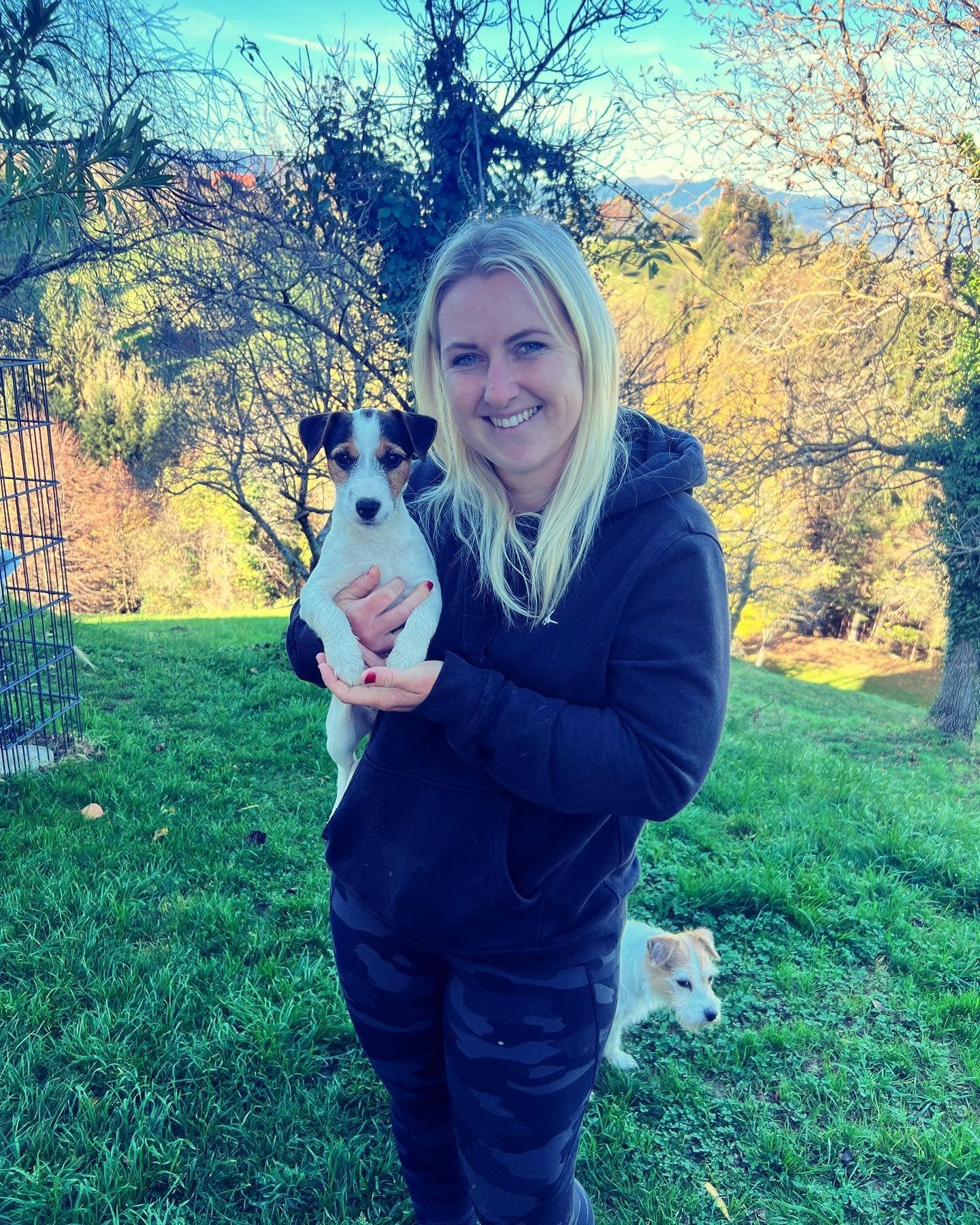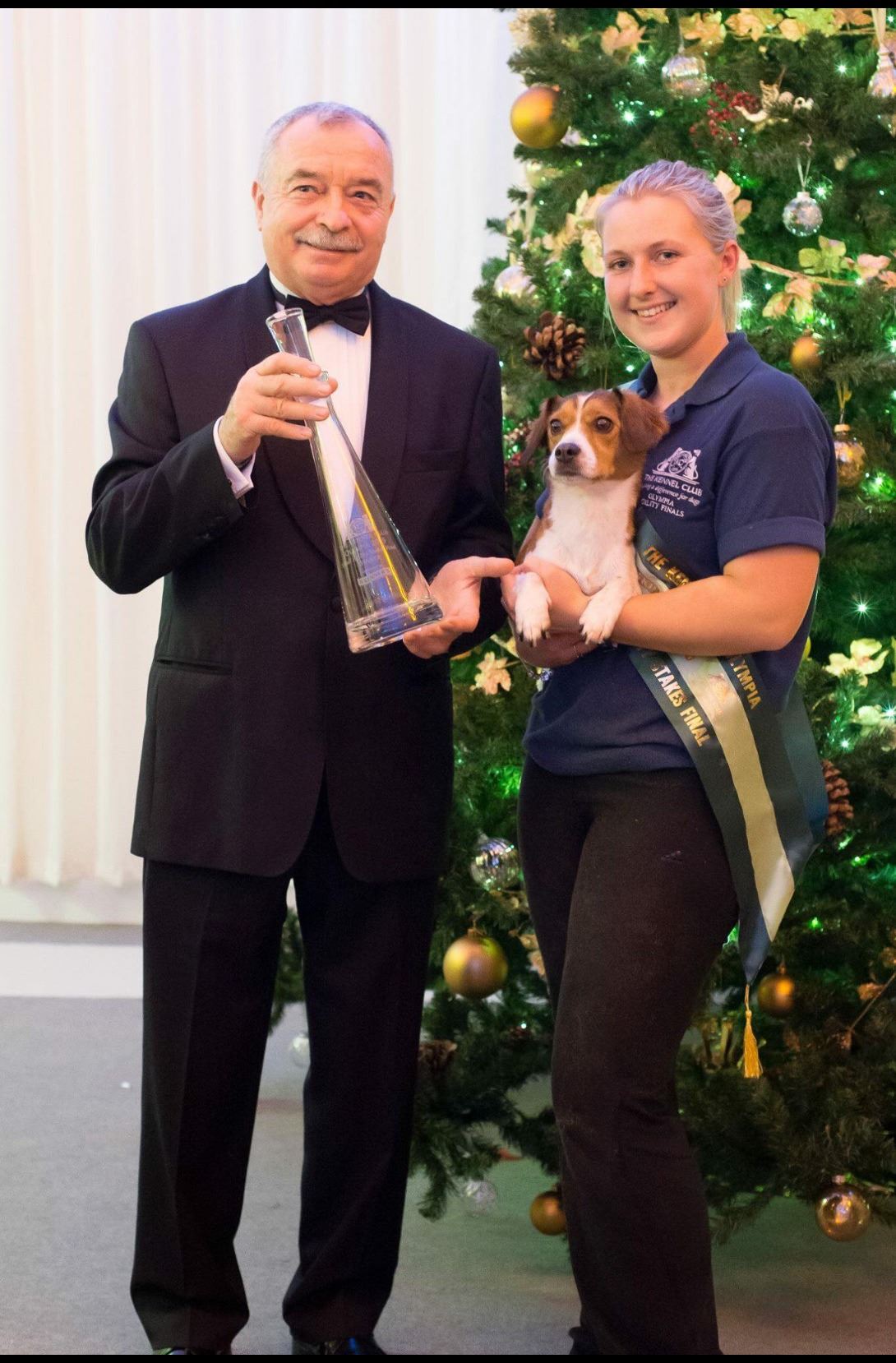 ---
Catherine Fuller- sponsored by Agility World since 2019
I have been competing in Agility since 1990 when I was 14 years old. My parents bred Rough Collies and for my 12th Birthday I was given my first dog was called Fern (Damos Secret Desire). Fern wasn't a natural Agility dog but she taught me a lot. When I was 16, in 1993 I wanted a dog with a bit more drive and I got my first Australian Shepherd called Indiana (Winserne Be My American Dream). He qualified for several Finals, came 2nd in the Supa Dog Finals in 1997 and he won into Intermediate (Grade 5 today). He even appeared on Blue Peter as part of the first KCJO Flyball team and was the first Aussie to appear in the main ring at Crufts. My addiction to Australian Shepherds had begun.
I currently have four Australian Shepherds but I am only competing with one, Digit (Trijem Single Digit AW(B)), he is currently in Grade 4 and has two Agility wins towards Grade 5. In 2022 he qualified for the Dogs In Need ABC Final and came 4th overall. He also has a CC in the show ring. Digit has a bit of a fan club due to his size, power and ability to snap weave poles! He is often referred to as Digit 5 faults!
I have a 9-month-old Aussie puppy called Raine (Norcis Witches' Butter for Inoby) who is currently in training and showing great promise. She has also qualified for Crufts in the breed ring.
Taryn (Ch Trijem Think Outside the Box AW (B)) was retired last year but she got to Grade 5 and is the only Show Champion Australian Shepherd to get to Grade 5 in Agility as well as gaining awards in Flyball. She is Digit's Mum
I am looking forward to another year with Agility World and I am hoping we will do them and the Aussies proud.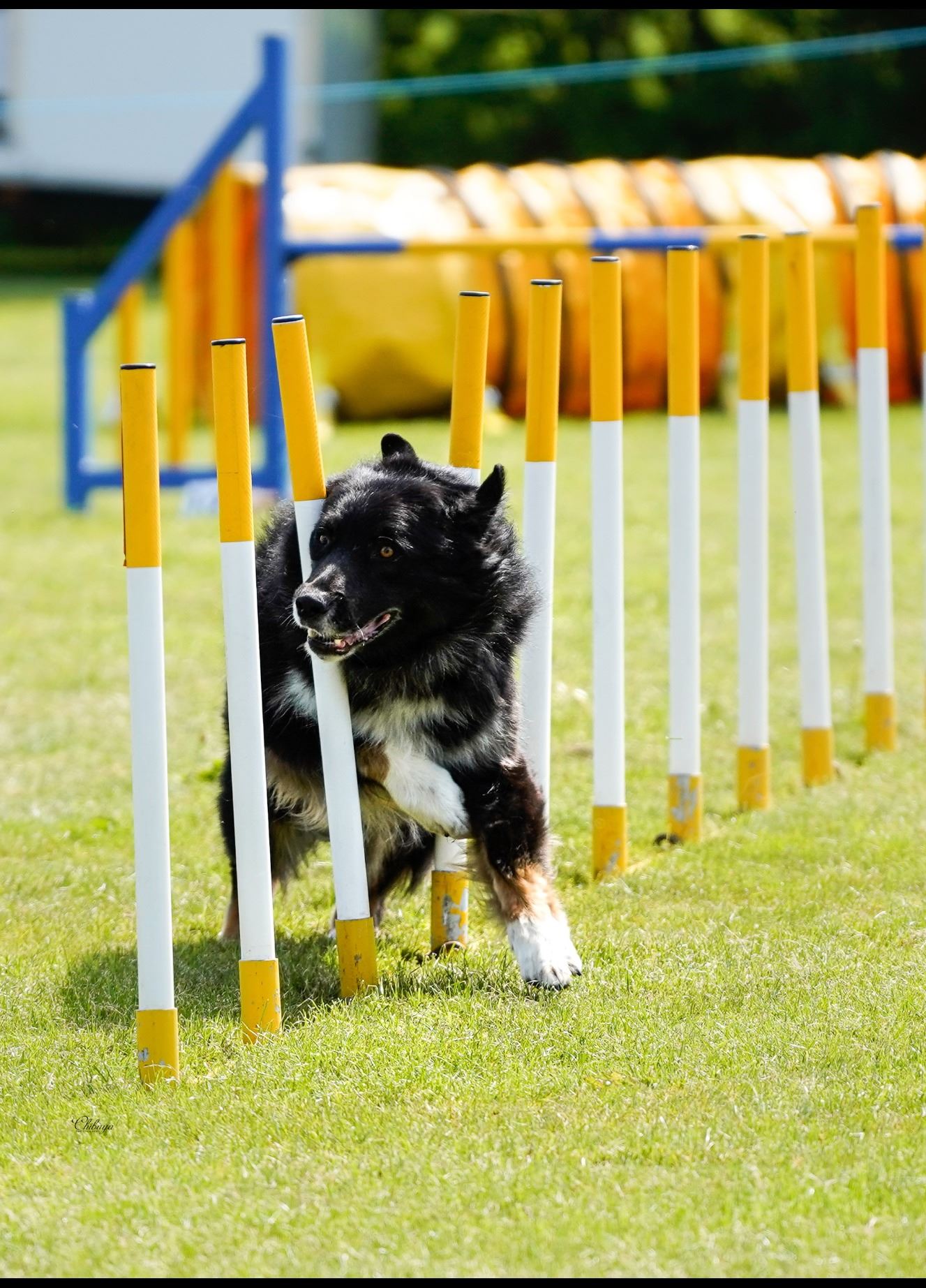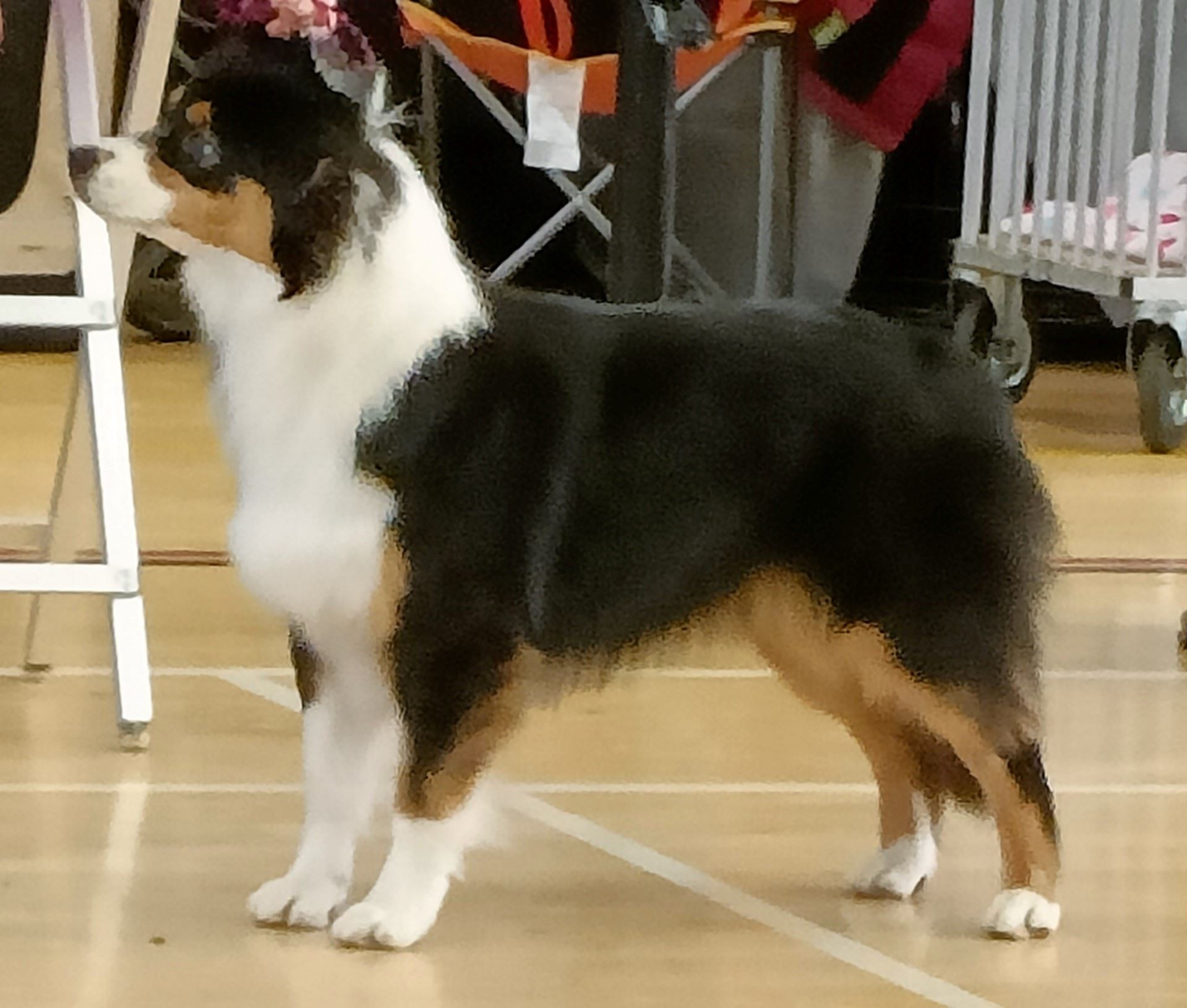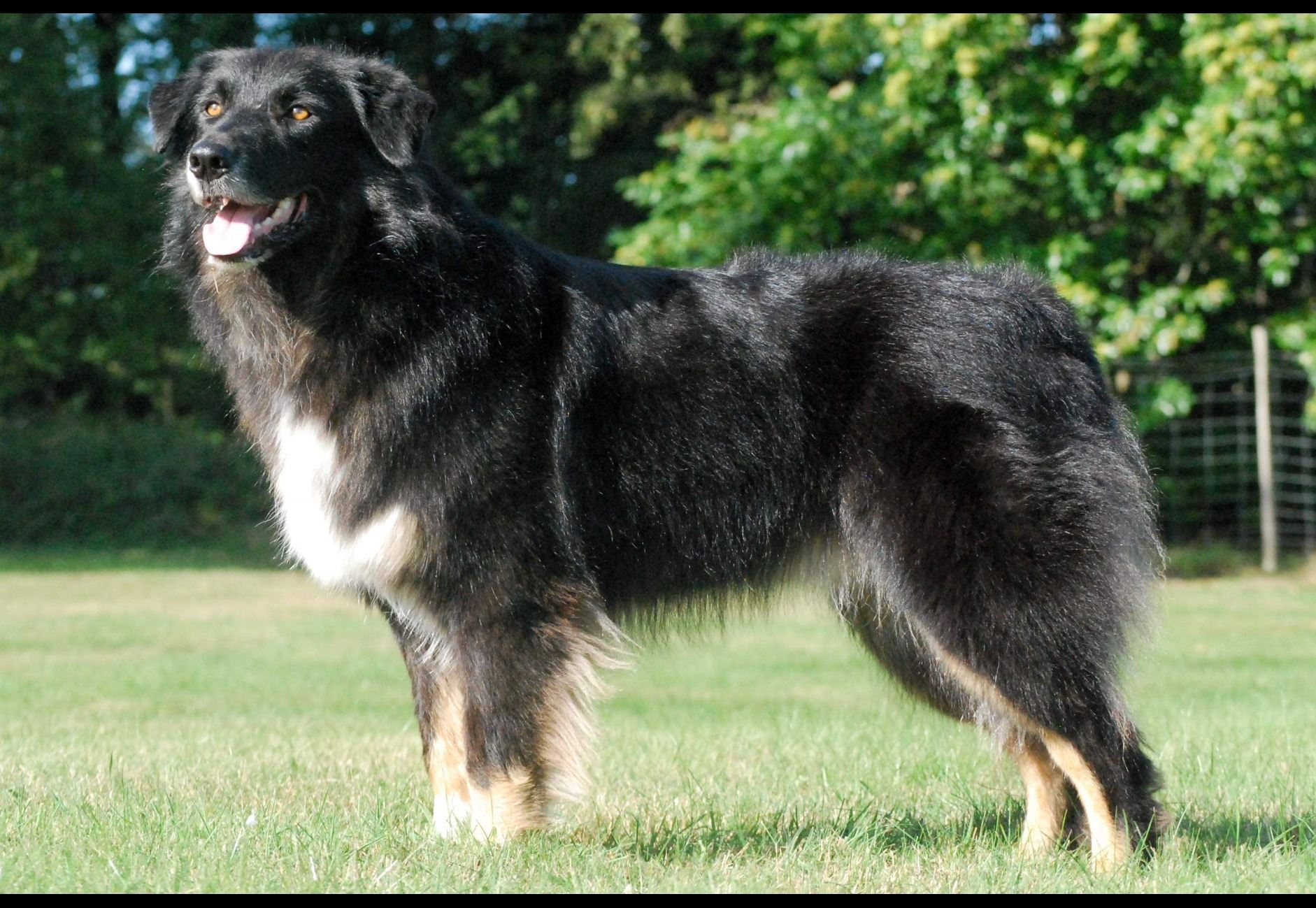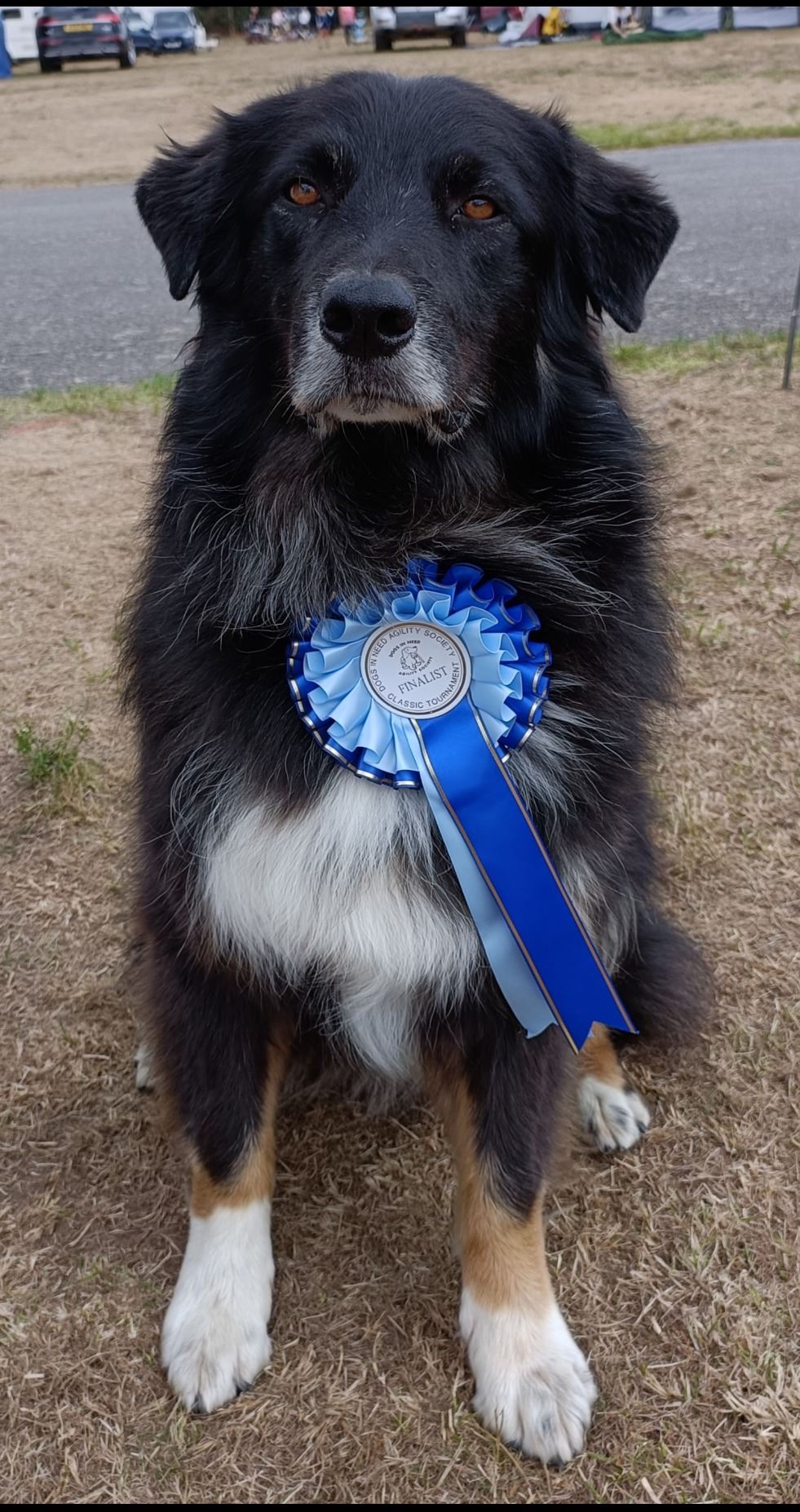 ---
Brea Sargent - sponsored by Agility World since 2021
I started my Agility journey in 2015, at the time I was competing in Flyball with my Border Collie Monkey. I was looking for a new addition to compete in Flyball and Lexi found me. She was quite a poorly puppy, there were times when we weren't sure if she would even survive but we took each day as it came and she gradually got stronger and stronger.
It was evident pretty early on that Flyball wasn't the sport for her so we decided to try Agility. Being a Staffordshire Bull Terrier x Whippet that didn't start in Agility until over a year old, our Agility journey hasn't been at all straightforward, to say the least! Lex has taken me to Discover Dogs for the Starters Final and qualified for The Agility Club Starters Final but more than the results, she's taught me huge amounts.
Because of Lex, I completely fell in love with Staffordshire Bull Terriers and started looking for my next puppy. After waiting for 3 years, Shrimp (aka Quinlent Missing Link) entered our lives. She came over from Holland in February 2021 at 17 weeks old and our journey started. She's starting her competition career this season and showing huge amounts of promise. I'm super excited about this little dog, she certainly has fire in her belly and I can't wait to see what we can achieve together! Watch this space!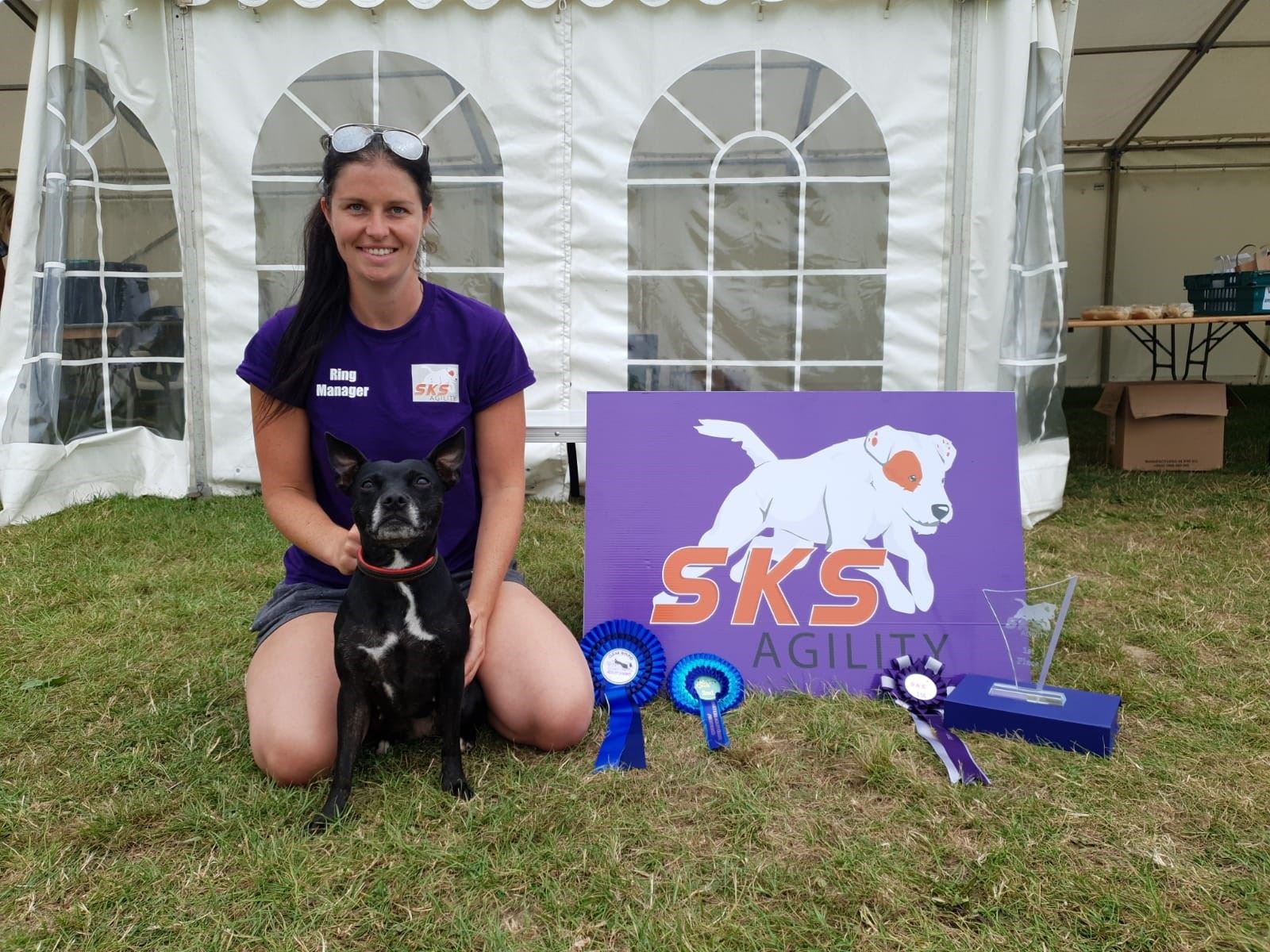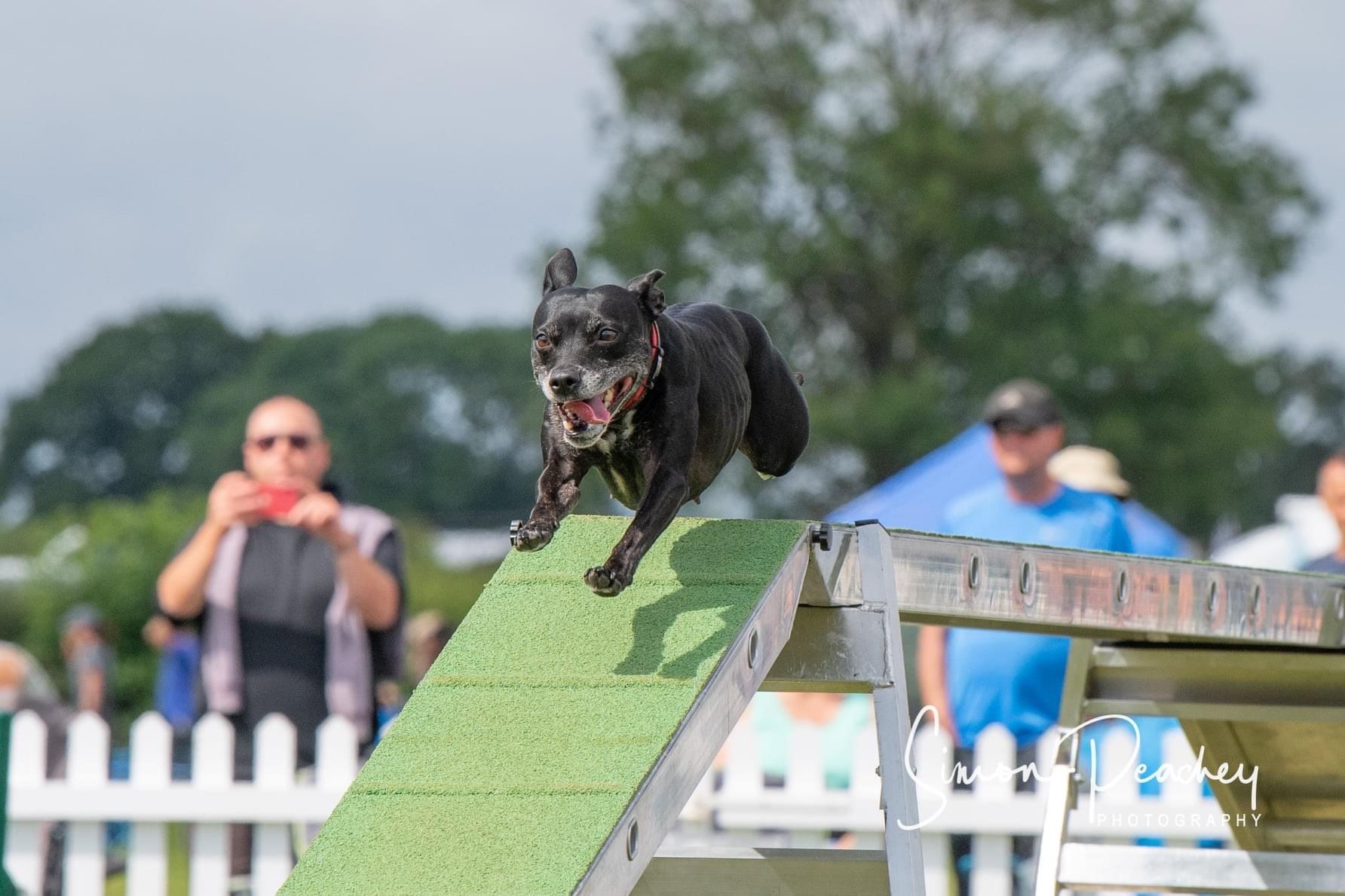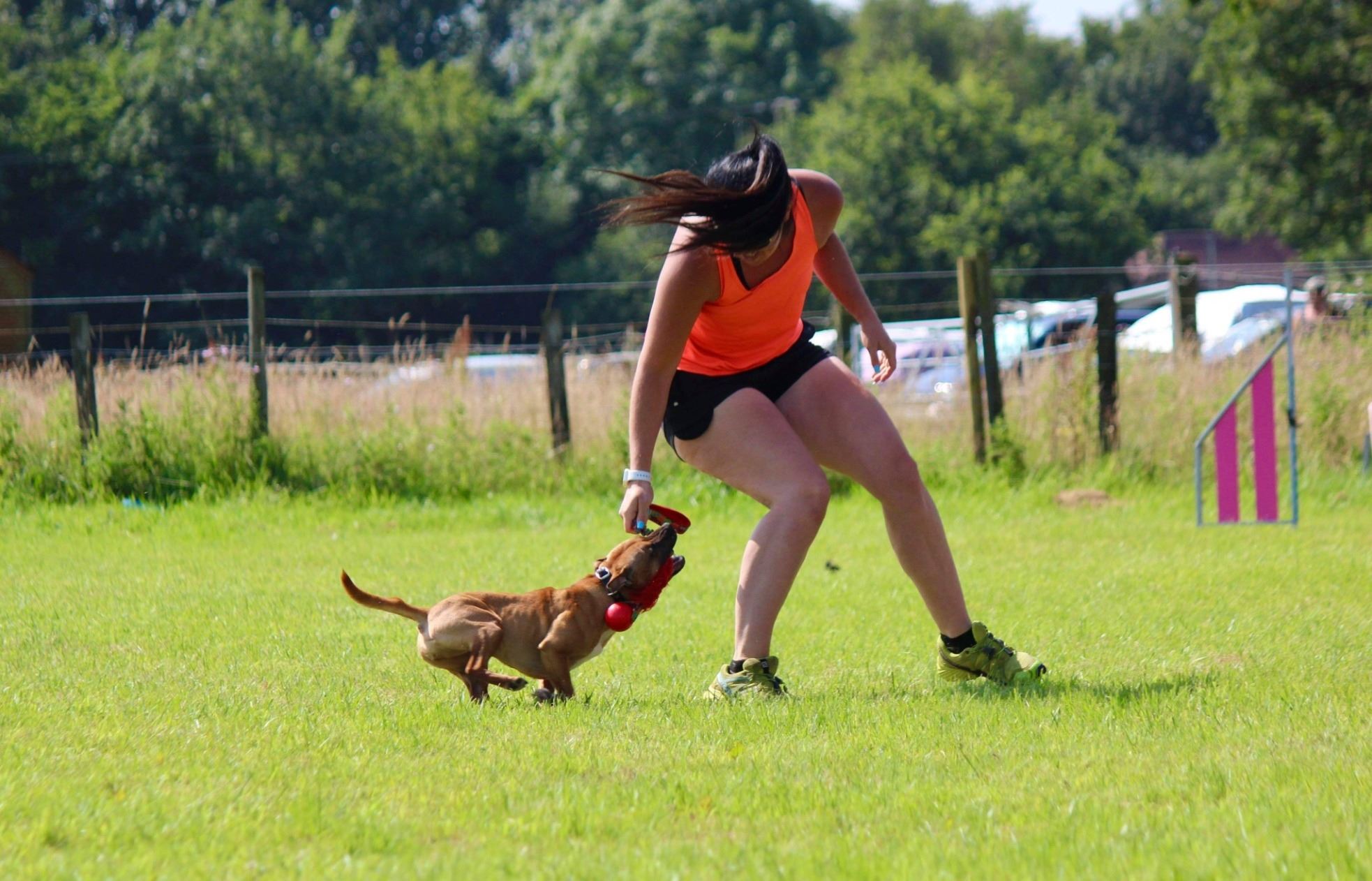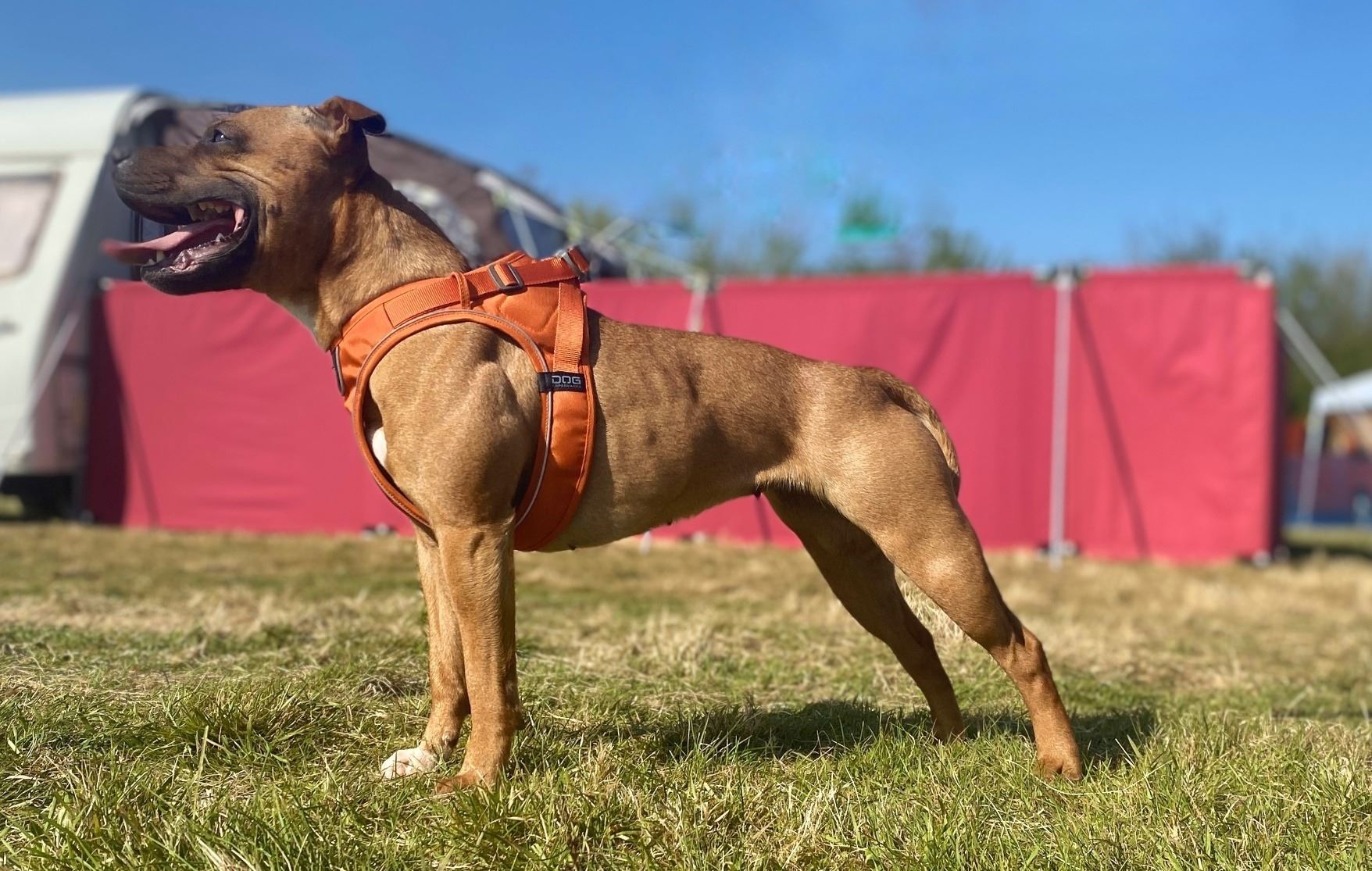 ---
Emma Stock - sponsored by Agility World since 2021
I started my agility journey back in 2017 with my Cavapoo Athena. My mum got her for me when I was 14 after having a hard time at school. Since the day she came home, we have loved our journey together. Athena has been the most amazing little dog, taking us from G1-7 and UKA Champ. We have also done many finals together, with our biggest one being Crufts.
We first competed at Crufts back in 2019, coming 3rd in ABC, 1st in Graduate agility and overall winner in Graduate agility. Athena and I have qualified for every Crufts since, as well as placed in several classes over the years. We will again compete at Crufts this year in YKC pairs, ABC and agility.
We have also trained with the YKC GB squad and won the junior win on spot for the WAO England team in 2020.
I'm very excited about the upcoming agility season, and I'm looking forward to our sponsorship with Agility World.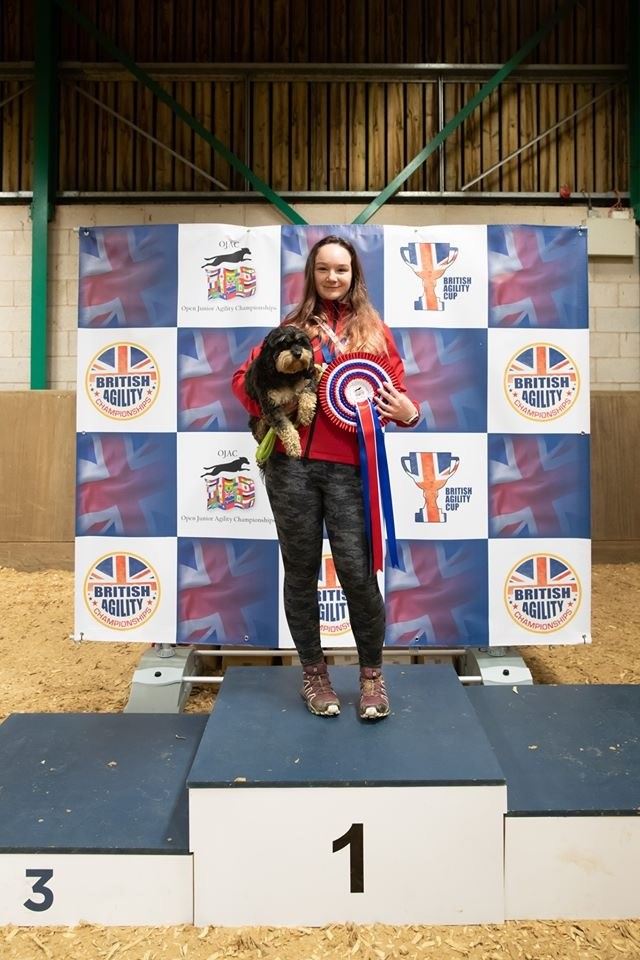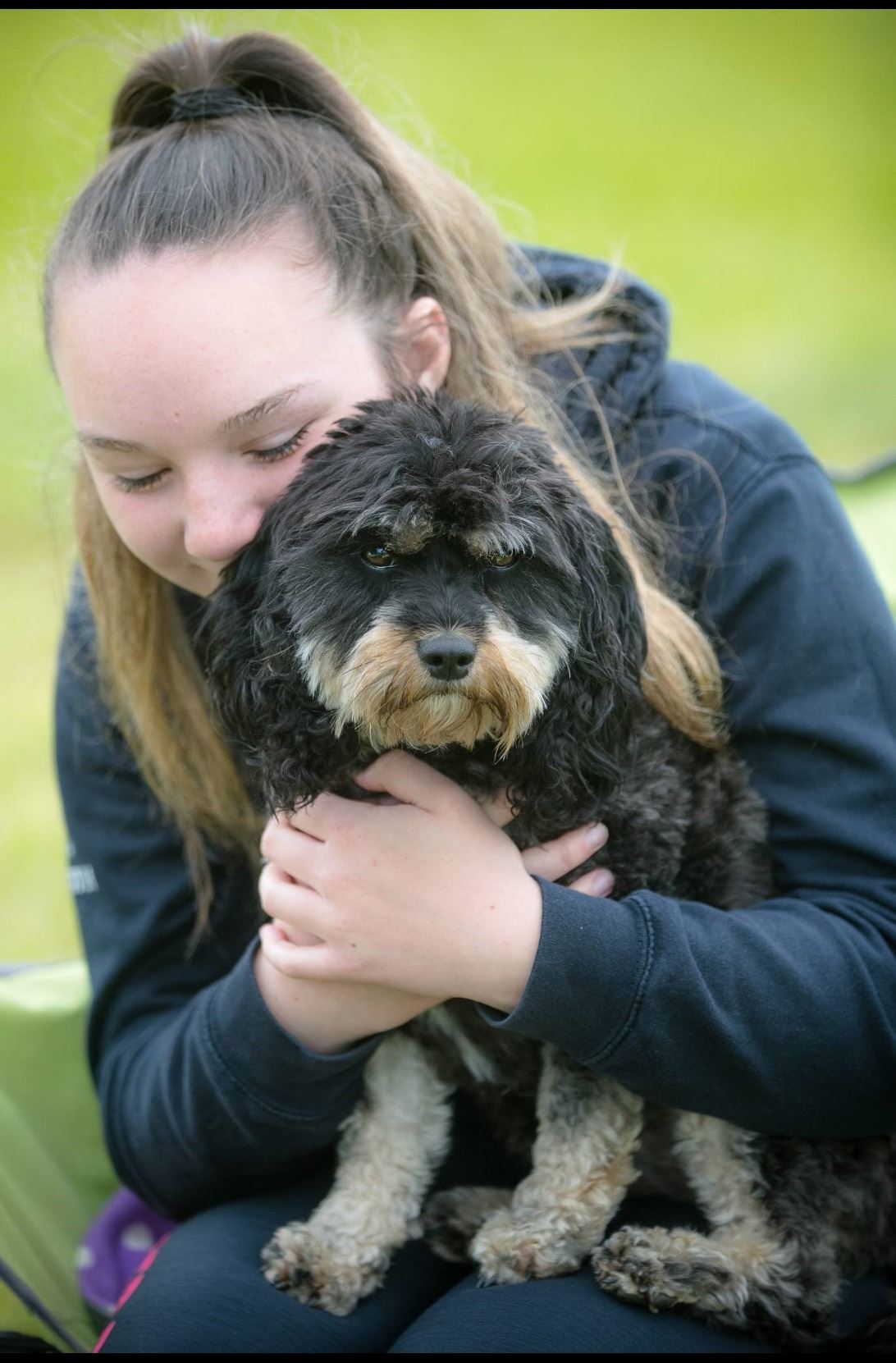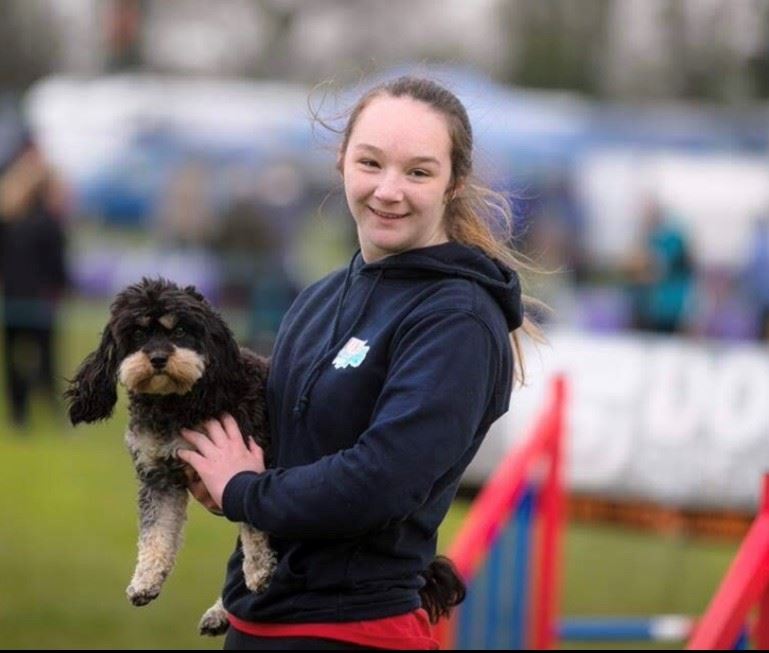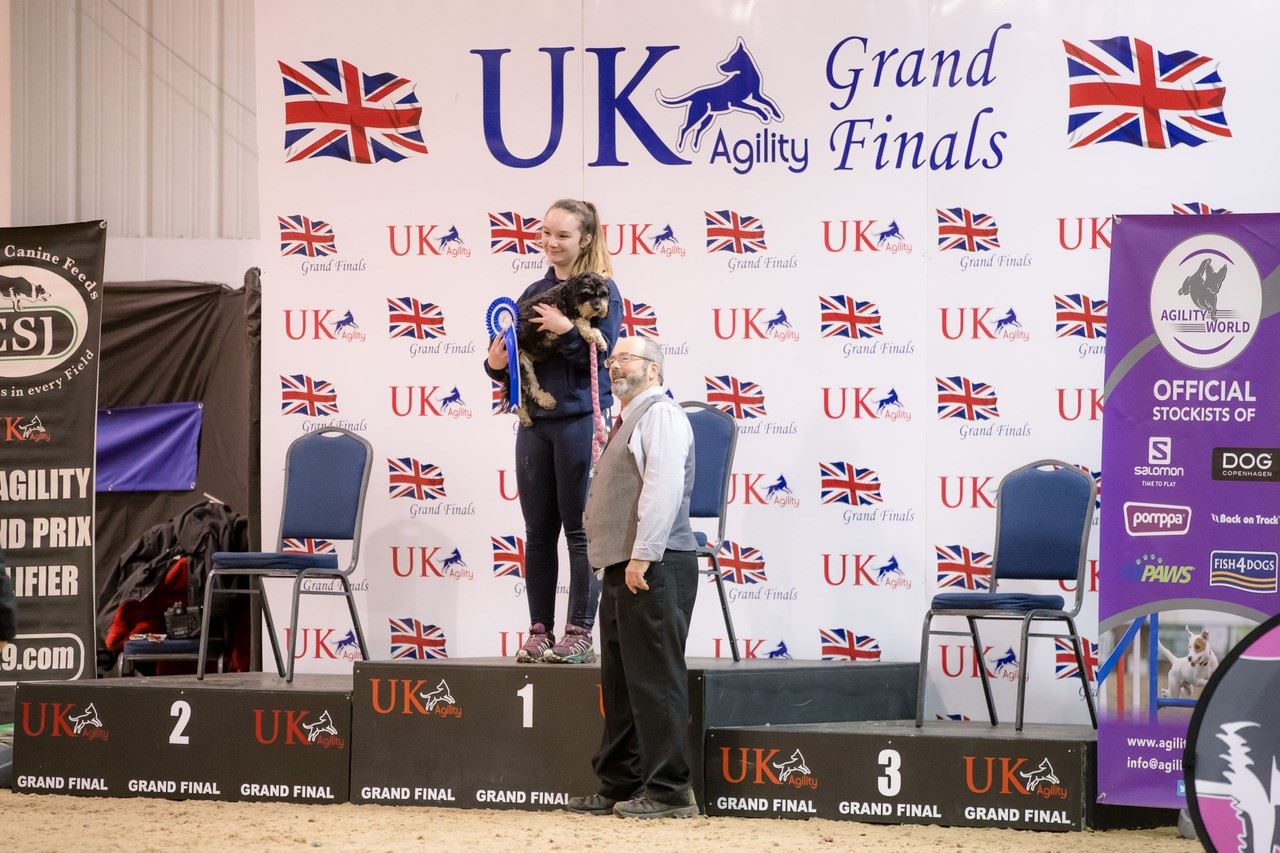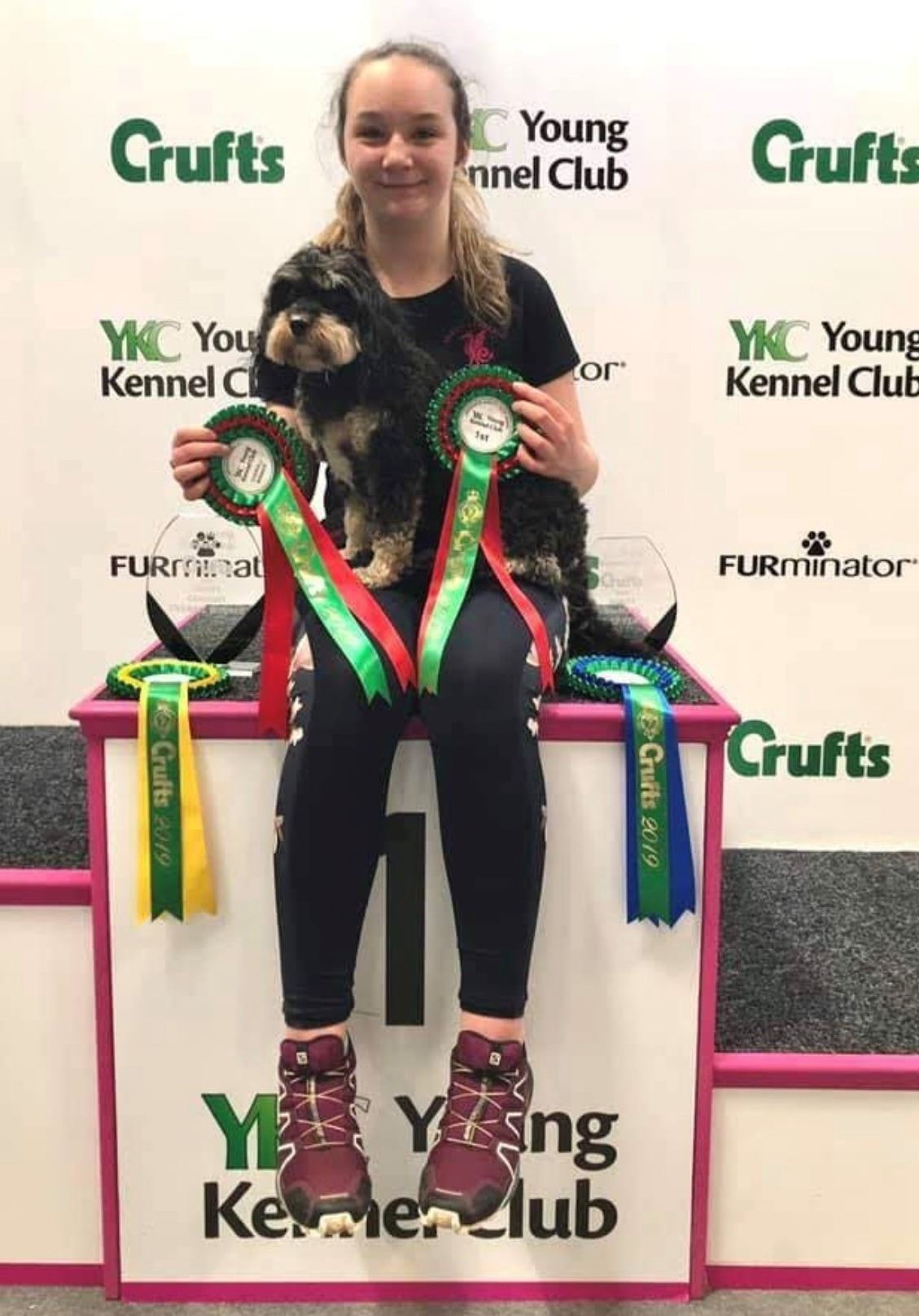 ---
Sara Bacon - sponsored by Agility World since 2018
I started agility back in 2009 when I was 6 years old, mostly doing juniors and running my dad's Belgian Shepard Jet, who was almost the same size as me! After a few years, I started to run my parent's Parson Russell Terrier, starting out in juniors and a couple of normal classes, but he was already in grade 7, so we had a lot of practice to do. When we started to become more of a team we started to try Champ classes, I remember always being so nervous and would bail out and my dad would run him but eventually I did it! And after a good few attempts, we started to get better and even started to get into a couple of finals too. He was also the first dog that I ever went to Crufts with.
I then got my first ever dog that was just mine, I was so excited as we also bred her so I pick her the moment she was born and called her Dream. She was always such an easy and talented dog and she was the first dog that I ever won a champ ticket with when I was 14. From there we moved on and got another ticket 2 years later. Now we are still fighting for just one more ticket.
A year after Dream was born, we bred another litter and I kept another puppy and called her Tor. She was a lot harder than Dream and was very sensitive which made it so much more rewarding when she won Olympia with me when I was just 14 and she was only 2 years old.
Now I have 6 competing dogs 4 in champ and 2 in grade 4, so I'm hoping for a successful year and to achieve as many of my goals as possible.
Thank you Agility World for supporting me on this journey! Thank you!